Equine Health Online is our library of client information articles, that has been designed to be linked to equine veterinary practice websites.
The articles have been written by experienced equine veterinary clinicians for horse owners on a wide range of equine health and welfare topics.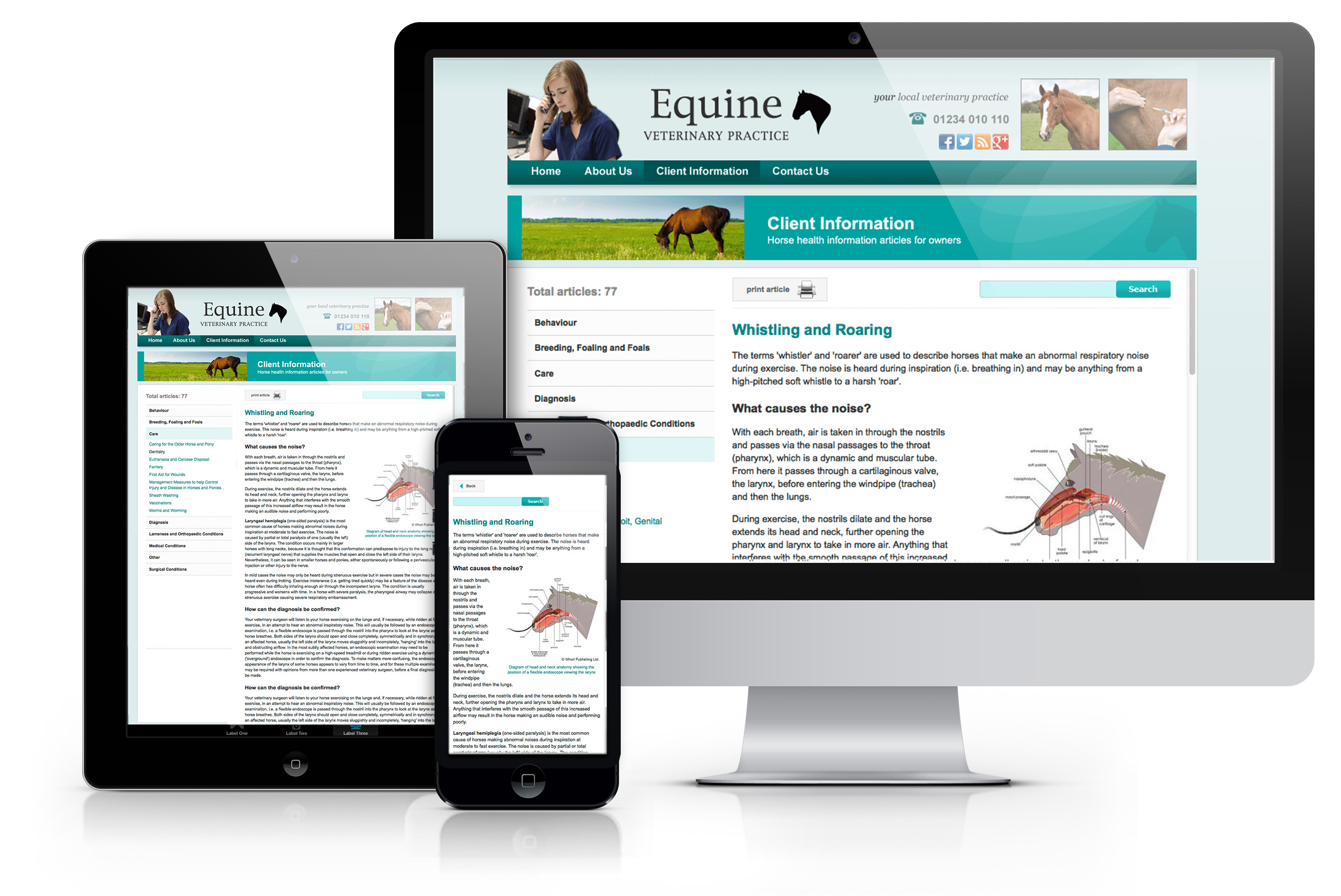 Wide range of articles
Over 80 illustrated articles covering a wide range of subjects including: abortion, colic, foaling, passports, ragwort poisoning, vaccinations, worms and worming. more
Regularly updated
All articles are reviewed regularly and updated by our experienced equine veterinary clinicians.
Convenient for clients
Articles are categorised for easy browsing and specific topics can be found quickly through the search facility.
Customise for your website
Upload your practice logo, choose a colour scheme and select the template that best suits your website.
Printer friendly
Articles can be easily printed and when printed will display your practice's logo and contact information.
Experienced authors
Deidre Carson BVSc(Syd) MRCVS and Sidney Ricketts LVO BSc BVSc DESM DipECEIM FRCPath FRCVS are both experienced equine clinicians.
Find out more about adding our client information library to your website...